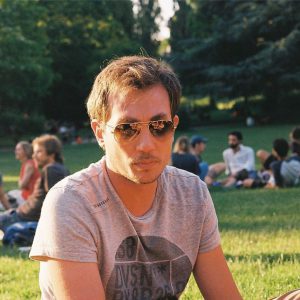 Offer musical experiences
As an independent Spotify playlist curator, I'm crafting consistent playlists that immerse my listeners in original musical atmospheres with the intention of accompanying them in their daily life.
I love jazz, trip hop, lofi, indie electronic music, reggae, world music and especially the mixing of genres (jazztronica, soultronic, wold deep house…). Check out all playlists, moods and genres on that page or on my Spotify profile.
Organic growth without cheating
The Playlist Factory is a guarantee of quality.
According to the audits, my playlists have an excellent listening rate.
They also have a natural growth resulting from a long maturation process and a deep respect for the listeners – no followers buying and no payola. Listeners are at the heart of my approach and determine my choices in terms of musical integration.
Find and promote the best Spotify gems
The Playlist Factory would not exist without artists, labels & producers who provide the raw material for these wonderful sound experiences.
Every day, they come to me to make me discover new tracks that I review by giving personalized feedback.
The best of them are added to my playlists on a daily, weekly or monthly basis, depending on my curation work.
You want to be part of the journey? Just make a submission.
You love my work?
Whether you are a music lover or an artist in search of fame, you have several ways to support me.
Follow me on social networks and give me a shout-out
Contact
To submit music, please use the form accessible via the submit music button. However, if you wish to contact me for any other reason, you can send me an email.